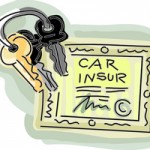 Regardless of the type of car you drive, whether it's old or new, or expensive or affordable, there's one constant – you'll need car insurance. Even if your car spends most of the time in your garage, you are legally required to have auto insurance before you can drive it on the road.
Because auto insurance is one of those expenses that's impossible to escape (at least while you own a car), it's important to make sure that you purchase an appropriate amount of coverage and pay insurance premiums that fit within your budget.
Here is some information and advice to help you save money on your next auto insurance bill.
Shop Around. It's very easy to compare auto insurance rates from the major insurance companies. Most provide basic rate information online, and there are even websites dedicated to comparing multiple companies' rates simultaneously. You might not get exact pricing information from these comparison websites (most of them do not ask for the detailed information that an insurance company will use to calculate your exact rate), but they can help you identify the two or three companies that you might want to investigate further.
Call Your Current Insurance Company and Ask For a Lower Rate. Not every insurance company automatically publishes or makes its lowest possible rates available to a given individual. Sometimes it takes the possibility of losing a customer before the insurance company offers their best possible deal. If you've found another insurance company that offers you a lower rate for the same coverage, call your current insurance provider and see if they can beat the rate of the other company.
Combine Insurance Coverages. Many large insurance companies offer discounted rates for individuals who take out multiple policies with them. A common technique is to obtain your homeowners coverage from the same company that provides you with auto insurance. You'll have to compare the combined premiums (as well as making sure that the coverages are the same) to know whether you're getting a good deal, but it's worth the time to check.
Increase Your Deductibles and/or Lower Your Coverage. State law will require that you have certain types and certain amounts of coverage before you can legally drive your car. But you do have a great degree of flexibility in how much insurance you purchase above and beyond the legally required minimum. It might have made sense for you to purchase full replacement value coverage for your automobile when it was new, but once the value of your car drops after a few years, you can usually safely lower this type of collision coverage. You can also increase the deductible on your policy (the out of pocket amount you'll be responsible for before the insurance company will pay out a claim) to lower your premium.
Keep Your Used Car Longer. Apart from tickets and moving violations, the thing that will raise your insurance rates the most is buying a new car. The longer you can continue driving your current car, the more you are likely to save on insurance because you'll need less coverage.
Don't forget that your credit score also plays a major role in how much you have to pay for car insurance. Make sure to pay all of your other bills on time and it will help to reduce your auto insurance expenses in the long run.
Tags: auto insurance, insurance advice, save money insurance