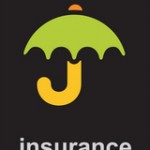 Of all the expenses in your budget, one that sometimes seems the most opaque is your cost of insurance. Chances are you pay for insurance to cover your home and car, as well as health insurance and life insurance. There are a variety of options for each type of coverage, so it's important to make sure that you have the right kind of coverage, and that you aren't paying too much for it.
Not surprisingly, the best way to research and compare your different insurance policy options is using the Internet. There are many sites and resources available to you to help you navigate through the various choices.
Here is some advice and a summary of the steps and guidelines you should consider when researching insurance online.
Identify Your Coverage Needs. The first step in using the Internet to identify and evaluate your various insurance options is to clearly identify your coverage needs. Different insurance companies have strengths in different areas of coverage, so having a clear picture of your needs will help you identify which insurance companies best cater to those needs. You can also use the Internet to help you learn more about the available coverages (perhaps you don't know enough about the various types of insurance), which can help you refine your own needs.
Use Comparison Websites. Sometimes the best place to begin researching specific policies is not with the actual insurance company websites themselves, but with third party "comparison" websites. These web services let you compare multiple policies from different companies, and can help you narrow down your research to just a few of those companies. It's important to make sure not to use these comparison websites to make your final decision; some of them have financial incentives to drive you to one insurance company over another. But they can be useful in helping you to identify a few companies that might fit your needs.
Use Insurance Company Websites. To be clear, individual insurance company websites are going to be the final places where your research specific insurance policies. By going directly to the insurance company websites you can get current and exact information about each and every policy you're interested in. In fact, the insurance company websites are likely to be the only place to actually obtain a firm quote for a specific policy.
Price for Your Situation. Be sure that any price comparison you're doing is relevant to your situation and your needs. For example, if you're browsing an auto insurance company website for coverage for your used car, you're probably not going to want the maximum available coverage. You don't want to pay for comprehensive coverage that isn't necessary. On the other hand, if you have particular health considerations, you must be sure that any insurance policy you're looking at has appropriate coverage to fit your needs.
It is possible to satisfy your insurance needs without using the Internet, by picking up the phone and contacting your local agents. But if you want to be more confident that you're examining all your options and getting the best price, then go online.
Tags: insurance advice, life insurance, online insurance