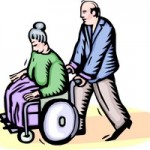 People are living longer today than in years past. A longer life means that individuals need to plan for additional care that may span from years to decades. Long-term care insurance was developed specifically to cover the gap between traditional health insurance and the need for care that comes with longer life expectancy.
There is a wide range of factors that come into play when calculating the cost/benefits of long-term care insurance. Getting a basic understanding of long-term care, the needs that may arise and the services already in place will help consumers choose the right long-term care insurance for their individual situation. Here is some advice to help you understand long-term care insurance.
Understanding Long-term Care Insurance
Long-term care insurance helps protect the financial future of the family by providing additional financial support in the event that your health declines. It keeps the insured party from depleting retirement funds and savings.
Most long-term care insurance covers care for daily tasks like bathing and dressing that allow individuals to maintain some independence.
Medicare does not pay for long-term care unless it is medically necessary and then only for skilled nursing facilities like a nursing home. Long-term care insurance pays for non-nursing assistance that can often be provided in the home.
Medicaid may provide some long-term care assistance for low-income individuals. Eligibility will be determined on a state-by-state basis.
Long-term care may also be needed for younger people with around 40% of those currently receiving long-term care being between the ages of 18 to 64 years old. Only about one-third of those adults over 65 years old today will ever need some type of long-term care.
Long-term care insurance policies can be designed around individual wants and budgetary needs. Daily benefit amounts, lifetime limits, and home care versus nursing home care are just some of the different choices that will be made when choosing a long-term care insurance policy.
Long-term care may not be something that most people want to think about, but it can be the very need that ends up depleting retirement funds and savings. Planning ahead for potential needs can begin with understanding long-term care insurance. Individuals can help insure the safety of future funds and also insure the care that will give them the most independence and personal comfort should the need arise.
Tags: insurance advice, long-term care, medicaid, medicare