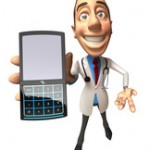 The cost of health insurance for a family can be overwhelming. Even if you participate in job-funded health programs, the cost of the co-pays can be hard to afford. But, there are ways to cut back on the cost of health insurance so that it can become more affordable.
Choosing the right insurance plan and then budgeting for the premiums, deductibles and co-pays will make it possible to make health insurance more cost effective. Waiting until payments are due will likely leave you in need.
Health insurance serves as a safety net to cover the costs of health care. However, the expenses associated with health insurance can put a large dent in the family budget. Learning the best ways to save for those expenses will help to keep the budget in the black
Here is some advice on how to budget for health insurance costs.
Choose a higher health insurance deductible. The deductible is the amount the consumer pays before the insurance begins to pay. The higher deductible amount means a lower monthly premium. The amount of money that you save can be placed in an interest-bearing account and used to pay the insurance deductible when necessary.
Cut back on risky health behaviors. Giving up smoking and getting your weight down to medically acceptable standards are just two of the biggest ways to get health insurance costs under control.
Have an employer take out the money to cover the health insurance premiums. Some employers will take the payments out before taxes. This may leave your paycheck in better shape than might be expected.
Have the insurance company automatically deduct the premium payments. Debiting the money in the form of direct deposit keeps payments from being late or lost in the mail.
Set aside a few dollars every week to be used to pay for co-pays and other insurance related expenses. Saving a little at a time will help to ensure that the monies are available when needed.
Set up a separate, interest-bearing account for health insurance funds. The money invested in the account will be making money while it waits to be put to work for health insurance purposes.
Taking the time to find the best health insurance policy and choosing a deductible that meets the needs of the family begin the process of budgeting for health insurance costs. Having a savings plan in place will also make keeping the finances in check a little easier.
Tags: health insurance, insurance advice, insurance budget, medical insurance