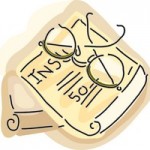 Probably. Consider that a home is not just the building, but the stuff inside. Your landlord's insurance covers damage to the structure, but if you want to protect your belongings – your wide-screen TV, camera, and four-poster bed – you'll have to buy your own policy.
Renter's insurance (which is usually much cheaper than homeowner's) covers losses caused by everything from fire, hail, and falling objects to theft, vandalism, and more. It will also protect you from liability if a guest slips on the rug. But you must purchase separate riders for damage caused by floods and earthquakes, or to protect particularly valuable items.
When you shop around for coverage, be sure to find out whether you're getting actual cash value (ACV) or replacement cost coverage. ACV will only pay for what your property was worth at the time it was lost, which is often much less than the cost to replace an item.
Tags: insurance, insurance advice, renter insurance