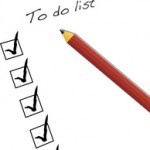 The birth of a child is certain to be one of the most significant events in your life. If it's your first child, you'll also face significant changes to your lifestyle. And as you might imagine for something so important, it involves a lot of planning. Many of the things to plan for, such as prenatal medical care, your child's nursery, and childcare responsibilities, are certain to be on your planning checklist.
But what about insurance? As with any other significant change in your life, having a baby can significantly alter your insurance needs.
Here is a checklist of points for you to consider, so you can make sure you're adequately covered.
Life Insurance. Chances are if you've already considered the insurance issue, life insurance was the first thing you thought of. When you are responsible for the care and upbringing of a child, the financial obligations are significant. If either parent were to pass away before their child is fully grown, the financial consequences could be devastating. Make sure to review your life insurance policy – both the scope of the coverage as well as the benefits amounts – to make sure you have enough.
New Life Insurance/College Savings Plan Policies. One life insurance variant that some parents are discovering is a policy that combines term life insurance coverage with a saving element that provides a cash payout when the child beneficiary reaches a certain age (and the life insurance coverage expires). Those funds can then be used to pay for the child's college tuition. Note there are more life insurance choices with these features than simply those that market themselves as "college savings plan" policies.
Your Health Insurance. But not all financial hardships occur when a parent passes away. A significant or prolonged illness can negatively impact your ability to care for your new baby, due to lost income and increased medical expenses. You'll want to be sure that your policy covers you to such an extent that you'll have enough financial resources to care for your child even if you have medical issues.
Insurance for the Mother During Pregnancy. During pregnancy you'll want to make sure your coverage includes appropriate benefits for prenatal care and whatever delivery and post-delivery care you desire. If you're able to plan ahead, you may want to change your coverage to include these types of benefits.
Health Insurance for the New Baby. Don't assume that your current health insurance policy automatically covers new members to your family. You'll certainly have to provide notice of your new child to your employer or your insurance company. Furthermore, depending on any particular health care needs that your baby has, you may need to change to a different type of policy or level of coverage. Note that adding children to your health care plan may trigger an increase in your premiums, so make sure to plan accordingly.
You'll have many things to take care of when you're expecting a new child. Take care of all related insurance issues early on so that you can focus on all the others.
Tags: baby insurance, health insurance, insurance advice, life insurance