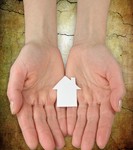 Homeowners insurance is absolutely essential in order to protect what's likely the single largest financial asset you own: your home. Besides that, your bank will require that you have a sufficient amount of homeowners' insurance when you first take out your mortgage, and that you maintain such coverage for the life of the mortgage.
But through the use of optional coverages – also known as "endorsements" – you can make sure you are fully protected. There are many different types available, and insurance companies don't always do a great job of publicizing what they have to offer. Chances are if there's something relating to your home or its contents that isn't covered by a standard policy, there's an endorsement available (at additional cost) to protect you.
Here is some insurance advice on what endorsements you need to pay attention to.
Homeowners' Insurance isn't a One-Size-Fits-All Approach. You might assume that all homeowners' insurance policies are identical, and that the primary basis for deciding between different options is the premium you'll have to pay. But insurance coverage can vary significantly from provider to provider, and one of the ways that their policies often differ is on the basis of what's covered (and not covered) by a standard policy, and the endorsements that are available.
Additional Protection of Home Contents. A standard homeowners' insurance policy will provide a certain dollar amount of coverage of your possessions. Make sure you know what this limit is, and whether it's adequate to cover your belongings. If not, then you need to add an additional level of protection to your policy through an appropriate endorsement.
Additional Scope of Coverage. In addition, some categories of personal belongings are subject to specific coverage limitations in a standard homeowners' policy. Common examples of these include jewelry and watches, computers, artwork, furs and certain types of collectibles. If you have a significant amount of these items then you may wish to
Guaranteed Replacement Costs. A standard homeowners' policy provides a specific amount of dollar value coverage with respect to your home as well as its contents. This means that if there is ever a covered event and your home is destroyed then you'll receive that amount as an insurance claim, even if the cost to replace your home (i.e., to rebuild it) is higher.
Water Damage. In many homeowners' insurance policies, certain types of water damage are not covered. These types of damage could be cause by external flooding that affects your structure, or from occurrences within the home itself (such as drain backups or damage caused by a malfunctioning sump pump).
Additional Liabilities. Finally, some insurance companies offer endorsements that cover additional types of liability that are generally excluded from standard policies. These generally relate to personal injuries that third parties suffer while inside your home or on your property.
The key to protecting your financial future is making sure you're adequately covered from any significant losses on your home or its belongings. Purchase appropriate endorsements above and beyond your standard homeowners' policy in order to do so.
Tags: endorsements, homeowners endorsements, insurance advice