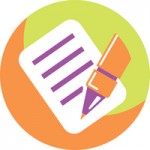 When a disaster such as a fire, flood or theft strikes, your homeowners insurance is there to help you pick up the pieces and move on. It covers not only your home, but the contents of it. If you want to make sure you're compensated for everything that was lost, you must keep a record of the things you own.
Ideally, you should take a personal inventory before purchasing homeowners' insurance to make sure that you will have enough to cover everything. But if you didn't do that, it's not too late. Taking inventory now will allow you to purchase extra insurance if needed, and to cash in on that insurance if the need should arise.
Here's some information and advice on how to take your personal inventory for your homeowners insurance policy.
Make a list of all your valuables. These include expensive items such as jewelry, artwork, firearms, antiques, collectibles, electronics, cameras and computer equipment. Write down serial numbers and other identifying details if applicable, and get written appraisals on items that it's not easy to put a dollar value on. If you have receipts for these items, keep them with your inventory.
Decide how you will record your inventory. You can just write everything down, but it's much better to have a visual record of your belongings. Getting them on video or in photos will do more to prove that you actually own them. Use a digital camera or camcorder if possible, and burn the video or photos to a CD or save them on a flash drive.
If you're taking pictures, pay attention to the quality of the photos. Use flash and make sure everything is in focus. When possible, make sure that the inside of your home or a family member can be seen in the background. You don't have to take individual photos of everything you own, but be sure to get close-ups of small yet valuable items.
If you're making a video, do it at a time when there's as much natural light as possible to work with. Go slowly through one room at a time. Give descriptions of items as you go, or have a family member do so. Open drawers, cabinets and closets to record their contents, and spread them out if necessary in order to get everything on video.
Keep your inventory, receipts and appraisals in a safe place. A safe deposit box at the bank is best. But keeping them at a trusted friend or relative's house or in a fire safe in your home is better than stuffing them in a drawer. You could also scan your receipts and written inventory records, and upload them along with your photo or video files to an online backup service for added protection.
Taking a home inventory might seem like a daunting task. But if you do it in an organized manner, it's not so bad. And that inventory could be extremely helpful in the event of an emergency.
Tags: home insurance, home inventory, insurance advice, take inventory