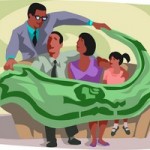 The average life insurance policy isn't hard to understand – you take out this kind of policy to basically get life insurance coverage to protect your family. So, if you die unexpectedly, the insurer will pay out on the policy to give your next of kin a lump sum or an income according to the terms of your agreement. In most cases you will pay for your life insurance policy on a monthly basis for as long as the policy is in force – the payments here are usually referred to as premiums.
It is critical that you read the terms and conditions of any policy before you buy it as this is where you will find all the information that you need to know before you proceed. The terms and conditions will give you an exact idea of what your policy will cover you against and what it won't. All this may simply be common sense but there are other things you need to know about a life insurance policy before you take one out.
Here is some advice you should consider before purchasing a life insurance policy:
Consider buying a "break point" level of insurance coverage – better premium rates are given at coverage levels of $100,000, $250,000, $500,000 and $1,000,000.
Make sure you obtain an illustration for the policy that you have chosen. If the insurer will not provide you with one, look for another insurance company.
Always shop for a level-premium policy. Nobody likes a surprise increase in their premium payments! So, before you buy term or permanent insurance make sure your illustration shows that your premium payment is guaranteed not to increase over the duration of your coverage.
Don't be sold on permanent insurance for the investment or cash-value feature. For the first two to 10 years, your premiums are paying the agent's commission anyways. Most policies don't start to build respectable cash value until their 12th year, so ask yourself if the feature is really worth it.
Determine your desired duration of coverage so that you purchase the correct type of policy and keep your premium payments affordable. If you only need insurance for 10 years, then buy term. Also, check out multiple-quality insurance companies for their rates.
Don't be persuaded to buy riders. A very few number of policies ever pay under these riders, so avoid things like the accidental death and waiver of premium riders since they will only jack up your premiums.
For 24 hours before your medical exam, keep sugar and caffeine out of your system. It's best to schedule your exam early in the morning, and don't consume anything but water for at least eight hours beforehand.
If your premiums are much too high due to medical reasons or you are denied coverage, check if a group plan is available through your company. These group plans require no medical exam or physical.
When shopping for life insurance, don't rush into buying expensive permanent life insurance before considering if term life insurance sufficiently meets your needs. Unfortunately, in many cases the fees charged for policies with investment features far outweigh the benefits. When you purchase life insurance, you're betting that you'll live, but also securing peace of mind in case you're wrong. Don't leave your family unprotected in the sudden event of your death – after all, they are your most important assets.
Tags: insurance advice, life insurance