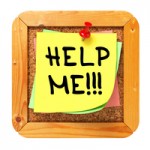 Millions of people across the country have visited the HealthCare.gov website since the October 1, 2013 launch. That was the day that the federal health insurance program known as "Obama Care" or the "Affordable Care Act" was officially launched. Although many have visited the site to see what it is about, many are still waiting to see what happens to the health care industry and the financial markets once health care insurance evolves to a more competitive market.
There were certainly a number of glitches in the launch of the web site. The establishment of this more competitive marketplace will certainly take some time, and the jury is still out on whether this will "bend" the cost curve of health care insurance to a downward path.
Regardless of your political affiliation or your views on the program, it might be good to know how Obama's health care initiative can benefit you.
What is Obama Care? To get a definition of Obama Care let's go directly to the source; the Patient Protection and Affordable Care Act that was signed into law on March 23, 2010. It's a national health care plan aimed at reforming the American health care system by reducing the cost of health care and making insurance affordable for everyone.
Equal Care for All. How many times have you heard that someone was denied insurance based on a pre-existing condition? The stories are rampant and often seemingly unfair. If it's ever happened to you then you know that a pre-existing condition can mean you pay 100% of your health care costs out of pocket, or you're forced to pay thousand dollar plus insurance premiums each month just to cover yourself. Most people just cannot afford that. Obama Care requires insurance companies to cover all applicants and offer the same rates regardless of pre-existing conditions or sex. It provides equal health care insurance for everyone.
Competitive Rates. On October 1st of 2013, people began enrolling for insurance that will take effect in 2014. Obama Care was designed to make health insurance more competitive and thus drive premiums down. There are presently just two major corporations that control the majority of health insurance around the country.
Greater Choice. According to 2011 data from the National Association of Insurance Commissioners, two companies cover more than 85 percent of individuals who buy their own health insurance in 11 states. In 29 states, a single company has more than half of the customers. With the new health care law you'll have more options, so there's a good chance you'll be able to save money on your monthly premiums.
Tax Incentives and Covered Care. Additionally, Obama Care will provide financial assistance based on income. A single person who earns less than 133 percent of the federal poverty level, which is $14,582 this year, will be eligible for Medicaid benefits in states that opt to expand the program. Tax credits will be provided for private health insurance to people who earn between $11,490 (which is the poverty level for an individual), and four times that amount.
Time will tell how Obama Care impacts the nation and the health care industry. If you're struggling financially or tired of not having options then Obama Care may be a welcomed development.
Tags: ACA, health care, insurance advice, Obamacare