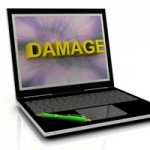 Having adequate insurance coverage is generally viewed as a necessary part of any solid personal financial plan. For example, without sufficient health insurance, a single accident or injury could wipe out years or even decades worth of your savings. Similarly, if you have inadequate homeowners insurance then you could find that you're unable to completely rebuild after a fire or natural disaster destroys your home. One key element of nearly every insurance policy you consider for yourself is the deductible.
Deductibles Overview.
The deductible of any insurance policy is the amount that you're responsible for paying yourself, out of pocket,...