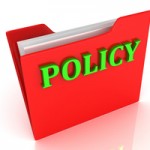 It would be virtually impossible not to notice how much the price of health insurance and medical care has exploded over the last two decades. The situation has gotten so significant for so many people that comprehensive health care reform (including access to health insurance, medical malpractice reform, and a host of related issues) has become one of the most pressing issues facing our nation.
On an individual level, it's reached the point where some people have decided that health insurance is simply too expensive, and they forego coverage altogether.
Unfortunately, even though this might save on the monthly expense of paying a premium, there are some high costs involved with not having health insurance.
Medical Costs. Even if you work hard to keep yourself in good health and top physical condition, there's no way to completely guarantee that you won't get sick or have an accident or otherwise require medical care. Without insurance you'll be responsible for the associated medical costs yourself.
Difficulty in Comparison Shopping. Furthermore, there's a surprising lack of transparency into medical costs, particularly when an individual wants to pay for a procedure themselves. A recent study found that attempts to get a price quote for a standard hip replacement surgery from over 100 hospitals had met with varying levels of success. Only half of the hospitals could provide a price estimate at all, and among those that did the price ranged from approximately $11,000 to over $125,000.
Prescription Drug Costs. In the last decade, the rate of growth in prescription drug costs have exceeded those relating to hospital based care as well as physician and other clinical services. As an increasing number of drugs are being prescribed for an increasing number of health related issues, each price increase compounds to the point that some individuals may be forced to stop taking their medications. It's worth noting that prescription drug insurance coverage can often be purchased separately from other medical coverage, so individuals who can't afford comprehensive insurance may still want to seek out a prescription drug program that can fit within their budget.
Missing Work. Not having health insurance can cost you in other ways besides just medical care and prescription drug costs. If you're sick or injured, then chances are you won't be able to work. Even if your employer has a generous sick leave policy, at some point you'll exhaust that benefit and you'll lose income from not working.
Financial Risks to Your Future. The most common single cause of bankruptcy in the U.S. is a single uninsured illness or accident that's so expensive (in terms of both direct and indirect costs) that it completely eliminates an individual's entire savings. Not having adequate coverage can jeopardize your entire financial future.
If comprehensive is too expensive, you should be able to find a more affordable plan (such as a high deductible plan, or one that only covers catastrophic illnesses and injuries). The important thing is to avoid a situation where you have no insurance whatsoever.
Tags: health insurance, insurance advice