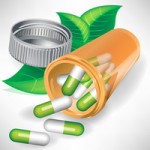 The U.S. Medicare program provides guaranteed health insurance to Americans over the age of 65, as well as younger individuals who have certain types of disabilities. Medicare is a defined benefit program that focuses on providing hospital-based care (under "Part A") as well as outpatient care (under "Part B"). There are also other elements to the program, including having to choose between traditional Medicare and a network plan.
But Medicare doesn't provide full coverage, so many retirees purchase Medicare Supplement Plans (also known as "Medigap" plans) to cover the various types of costs that are not covered by Medicare.
Here is some insurance advice to help you understand these Medicare supplemental insurance plans and how they work.
Supplemental Insurance Background. The federal Medicare program provides coverage for a number of different medical expenses, but doesn't cover all the costs that a retiree might face. There are deductibles, co-pays and other fees that are the individual's responsibility. In addition, some retirees have to pay a monthly premium if they don't have a sufficient amount of employment experience in which they made FICA contributions. Medigap supplemental insurance can be purchased to help cover these costs.
Standardized Plans. There are 12 standard Medigap plans, and they're identified by the letters "A" through "L." The specific terms and coverages of each plan, as well as the applicable premiums, are regulated by law. This means that when you're shopping for a Medigap plan you'll likely select your carrier on the basis of their customer service or other non-financial and non-coverage factors once you determine which plan is the best fit for you.
Scope of Coverages. Every one of the Medigap plans includes a hospital benefit to cover coinsurance payments for standard Medicare Part A benefits, and a preventative medical care benefit that covers certain preventative services not covered by Medicare, as well as 100% of the coinsurance for Part B preventative services after the deductible is paid. The plans include some combination of the following benefits: coverage for Medicare Part B coinsurance obligations; blood during hospital stays; the hospital deductible amount; coverage of nursing facility coinsurance obligations; coverage for Medicare Part B deductibles; coverage for Part B excess charges; partial coverage for foreign travel emergency expenses; coverage for certain at-home recovery costs; and coverage for coinsurance obligations for hospice care.
Prescription Drug Coverage. Keep in mind that new supplemental Medicare insurance plans don't include any coverage for prescription drugs. In order to get help paying for your prescription drugs, you'll need to enroll in Medicare Part D coverage or obtain coverage elsewhere.
For some retirees, Medigap supplemental insurance is a necessary way to supplement the primary coverage that they'll receive under the federal Medicare program. Depending on the state of your health, and your budget for that supplemental insurance, Medigap can help you afford to get the medical care you need during retirement.
Tags: insurance advice, medicare insurance, medicare supplement