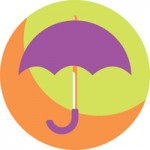 In 2010, President Barack Obama signed two healthcare reform bills into law: the Patient Protection and Affordable Care Act and the Health Care and Education Reconciliation Act. These new laws require major changes in the United States healthcare system, especially when it comes to health insurance. As was expected, such sweeping reform has caused a great deal of confusion among those affected.
Some of the changes required by the healthcare reform laws have already taken effect. Others will become effective between now and 2014.
Here's a summary and advice about what you need to know about how these changes could affect your medical insurance.
Plans purchased before the law was enacted on March 23, 2010 are exempt from many of the changes required. This includes group plans that were created before that date, even for new employees or family members added after that date. However, plans that significantly reduce benefits or increase costs may lose their exempt status.
Employees of small businesses should have greater access to affordable health insurance. The law includes a tax credit for a percentage of the small business's contribution to employees' health insurance premiums, the first phase of which has already gone into effect. The second phase will be implemented in 2014.
New insurance plans must provide free preventive care. This includes cancer screenings, vaccinations, flu shots, well child visits and more.
Insurance companies will no longer be able to limit or rescind coverage for the sick. They are already prohibited from using technicalities to deny coverage for those who become sick while covered and denying coverage to children with preexisting conditions. All Americans will be protected from being denied coverage due to preexisting conditions starting in 2014.
Seniors and disabled individuals on Medicare will see lower costs and increased coverage. The prescription coverage gap will be closed by 2020. Medicare recipients will also receive yearly physicals and preventive care at no charge.
Your health insurance premiums will likely decrease. The new law states that no less than 85% of premiums must be spent on health care benefits and quality improvement for large employer plans (80% for individual and small employer plans). This means that insurance companies must either adjust their premiums to meet these requirements or give customers rebates to make up the difference.
Your adult children may be covered under your health insurance plan. The law provides for coverage for children up to 26 years of age on new plans. It also requires existing group plans to offer such coverage unless your child has access to a group plan at his or her job.
You won't be subject to annual and lifetime limits on coverage on essential benefits. Benefits deemed essential by the law include hospital stays, maternity and newborn care, mental health services, prescription drugs, rehabilitative services, lab tests, preventive care, chronic disease management and pediatric services.
These are the highlights of the new health insurance changes. If you'd like more information about how your health insurance has changed and will change in the future, you can find the details of the law at www.HealthCare.gov.
Tags: health insurance, insurance advice, medical insurance