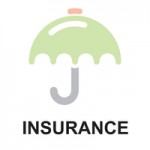 One of the first things any reputable financial planner will tell you is to make sure that you have adequate insurance coverage. Whether we're talking about your health insurance, automobile insurance life insurance or homeowners' insurance, any single accident or unexpected illness or catastrophe can do more to destroy your financial future than just about anything else. You should review your overall insurance situation on an annual basis.
It's all about making the best choices from the options that you have available. To do this, you first need to evaluate your individual situation and honestly assess your needs.
Here is some advice on how to evaluate your individual insurance needs.
Your auto insurance needs? In the case of automobile insurance, for example, there is a minimum amount that we're required by law to have. This amount varies from state to state, but beyond the minimums we're faced with a choice of how much additional coverage to purchase. If you drive a lot of miles every day on your commute to work, then the cost of more comprehensive coverage might be worthwhile.
– Any other significant changes relating to your or your family's driving habits should also trigger a look at how much insurance you need. Have you purchased any new vehicles? If so, maybe you need a greater level of coverage. Conversely, as your automobile ages, you might want to raise your deductible amounts in order to save on your annual premiums. Do you have teenage children who are now starting to drive the family car (or children who have recently moved away and will now no longer be driving)?
Your homeowner's insurance needs? In the area of homeowners' insurance, particularly if you've seen more weather-related disasters in your area of the country over the past few years, it might be worth your time to check the catastrophic coverage of your homeowners' insurance policy. If you're in a designated flood plain, you were probably required to purchase a certain amount of flood-related insurance in order to get your mortgage. But banks do not always require that you obtain coverage for many other types of disasters, so you may have gaps in your protection. Homeowners in the West, for example, have seen more destructive wildfires and forest fires in recent years. Seasonal flooding in the Midwest has become much more damaging over the past decade.
– It's key to make sure that the exact types of damage you could have happen are covered by the policy – not all flood insurance policies include coverage for flooding, for example.
Your rental insurance needs? Don't forget renter's insurance, especially these days, when many more people are renting their homes instead of buying. Many of these individuals have the financial means to purchase a home, but simply find that they can get more for their money by renting – these individuals often have valuable possessions that should be covered by insurance.
Your life insurance needs? As you age, you won't need the same insurance coverage as you did when you were younger. For example, you may no longer need as much life insurance once your kids are older and established with their own families.
Take stock of your insurance needs throughout the course of your life, so that you can make sure you're properly covered for your needs at each stage of your life.
Tags: Homeowners, insurance advice, insurance needs