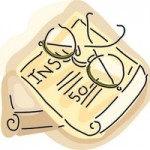 Life insurance is, without a doubt, something that just about everyone should have. But not everyone should have the same type of policy. Here's some advice on one of the the many different flavors of life insurance, and any given type may or may not be suitable for you.
One little known type of life insurance is variable universal life insurance, or VUL for short. Like other universal life insurance policies, VUL builds cash value and is paid when the insured dies, regardless of whether he or she is still paying premiums. But unlike your average universal life policy, the cash value in a VUL can be invested in accounts of the policy owner's choice.
Here is some advice about the features of VUL policies.
Investment Options. The policy owner has the option to invest the cash value portion in a selection of funds consisting of stocks, bonds and securities. The insurance company does not do the investing for you or provide investment advice. That means it's important to have a good understanding of the investment market so that you can make wise choices.
Diversification. You can invest all of the cash value into a single fund, or spread it out among many different ones. Those with a tolerance for risk and an appetite for high returns can put all of their money into a single stock fund, while those who want to diversify can invest in a variety of funds.
Possibility of Larger Death Benefit. Your death benefit can increase significantly if your investments perform well. You could end up with a much larger benefit than you would have had you put the same amount of money into a regular whole life policy.
Self-Financing. The growth in cash value can be used to pay premiums. Once you've accumulated sufficient earnings, you can choose to pay the entire premium out of the account.
Guaranteed Death Benefit. Many VUL policies offer a guaranteed minimum death benefit. Even if you lose the money that you invest from the policy, your beneficiaries will still receive this amount. There is a great deal of risk involved, but you don't have to worry about leaving your heirs with absolutely nothing.
Tax Benefits. Returns on investments made through your policy are tax free. This is true with any universal life policy, but it's especially attractive in conjunction with a VUL since the earning potential is higher. Another advantage to this is that you can move your money between funds without being exposed to tax liability.
Variable universal life insurance is best suited to young investors that have a tolerance for risk. The premiums are higher than many other types of insurance, but there is the potential to get much more for your money than you would with a standard policy. Talk to your insurance agent to see if a variable universal life insurance policy is right for you.
Tags: insurance advice, life insurance, variable universal life