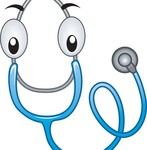 Even as we hear the news reports of inflation numbers being relatively low, most of us are seeing the prices of many things continue to rise. Over the last year, one of the most noticeable increases has been the cost of individual and family health insurance.
In just the past year, the annual health insurance premium cost has risen approximately 8-9%. This puts the average total premium cost for family coverage over the $15,000 mark. This year's increase continues a trend that we've been seeing for quite a while, even if the increases of the few years prior were much more modest. In the last decade, for example, premiums for individual as well as family coverage have more than doubled. By comparison, the average worker's income has only risen by approximately 30% to 35%.
Here are some observations regarding the continuing escalation of medical insurance costs.
There are Many Causes for the Rate Increases. There are a number of factors that led to the big increases this year, although industry commentators and experts disagree on how big of a role each of the contributing factors played. It's true that recent regulatory and legal requirements of the new health care law played a role, but health care costs were rapidly rising (and continue to rise) even before the law came into effect. In fact, some observers suggest that insurance companies significantly raised their rates this year, without any real justification, simply because the new laws will require them to justify any increase of over 10% beginning in 2012. In addition, the profit margins of insurers and other healthcare industry companies are at record high levels. All of these factors played some role in the rapid rise in rates.
We're Still Paying the Increase – Just Indirectly. It's important to note that even if we aren't paying directly out of our pockets for the full increase in our health insurance costs, we are bearing the increased costs in other ways. Because employers pay the majority of the direct costs for these premiums, most have reacted by reducing or eliminating any wage increases. In other words, many employees are paying for the increased health care costs with lost or reduced pay raises.
Increased Costs May Change Behaviors. Any continued increases will likely lead to more changes in how workers approach to their health care coverage. In years past, because the out-of-pocket cost to employees was low, it was common for an employee (particularly one that was getting coverage for their children) to choose the highest level of coverage "just to be safe." With workers now paying more for coverage, many are likely to take a closer look at what types of coverage they actually need, and what they are willing to pay for. In addition, more workers may choose to participate in company-sponsored wellness programs (which often trigger lower premiums) or to move to less comprehensive coverage, such as the high deductible plans coupled with healthcare savings accounts.
While industry experts and commentators continue to disagree on the exact causes for the increase, unfortunately it's generally agreed that the rates will continue to climb in the years to come.
Tags: health insurance cost, insurance advice, rising health care