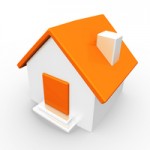 Most homeowners insurance policies contain some coverages that you may not be aware of, but that may come in handy in the event of an emergency or catastrophe. Again, homeowners policies vary from company to company, and state to state. Different companies may call coverages by different names, however the general categories described below should be recognizable. The limits (maximum amount of coverage provided by the policy) covered can also vary. The amounts quoted below are averages. Read the fine print and/or speak to your insurance agent to confirm what coverages and limits are in your policy. Here is some advice about the various coverages you can expect:
Additional Living Expenses: In the event that your home is uninhabitable due to damage covered by your policy, many insurance companies will pay for you to live somewhere else until your home can be made habitable or other arrangements can be made. The company may also pay for you to live elsewhere if your neighbor's house is damaged and that causes a threat to your home, or if civil authority deems your house unlivable due, for example, to evacuation caused by flood or fumes. Two weeks is the typical length of time covered.
Rental Reimbursal: If your home is uninhabitable and contains rental property, some companies will cover the rental income you will lose.
Lock Replacement: Some policies will pay to have your locks replaced if your keys are lost or stolen. Coverage limit: $500.
Tree Removal: Many companies will cover tree removal if a tree falls down due to wind, hail, ice or snow, as long as it hits the house or other buildings on your property. The tree doesn't have to damage the building, but it does have to block the driveway, entrance, exit, or touch the building in some way. This coverage is subject to the policy deductible and it doesn't have to be your tree. Your insurance will remove your neighbor's tree if it falls on your building. Coverage limit: up to $1000.
Service Charge: If you have to call the fire department to your house and there is a service charge most companies will pay it. No deductible will be applied. Coverage limit: up to $500.
Landscaping: If your trees, shrubs, lawn, or ornamental flowers are damaged by a vehicle, fire, lightening, or theft, most companies will pay for replacement. Coverage limit: usually a percentage of what your house is insured for (often 5%).
Your Kids: Most policies contain liability coverage if your child causes damage to someone else's property. For example if they are mowing someone else's lawn or throw a ball through a window. As long as you claim responsibility for the child and the damage was not caused by an intentional act. Intentional acts of destruction are always excluded.
Unauthorized Use of Credit or Debit Card, Electronic Fraud, Forged Checks, Acceptance of Counterfeit Money: Insurance companies will often replace funds, or pay for services in an attempt to retrieve funds, and/or clear your credit history. If another financial institution (such as the bank or credit card company) replaces the lost funds, the insurance company does not pay. No deductible will be applied. Coverage limit: up to $500.
Electronic Data Restoration: This relatively new coverage pays for the costs of recovering or reconstructing personal data records, such as tax returns, checking account information, and even Christmas card lists. This is not business coverage.
Business Property: Many policies will provide limited coverage for business property in the home.
Libel, Slander, False Arrest: These coverages have been standard in homeowners and renters policies for some time. But in the age of chat rooms, message boards, and cyber-slander law suits, insurance companies are beginning to look at expanding them. Check with your agent to see if you're covered.
Tags: home insurance, Homeowners, insurance advice