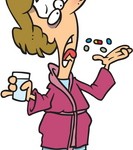 Probably one of the most confusing aspects of healthcare insurance is determining which one is right for you. Whether you are covered by your employer or have individual coverage through a healthcare company, understanding how it works can be a daunting task.
Medicare consists of four parts: Part A is hospital insurance, Part B is doctor insurance, Part C is based on HMOs or PPOs, and Part D is prescription drug coverage.
Medicare Part D allows for anyone who has this coverage to obtain either generic or brand-name prescription drugs.
With the cost of prescription drugs rising, having Medicare Part D can reduce the high costs and protect the consumer in case of any unforeseen illness that requires purchase of a multitude of drugs.
If you are on Medicare, you are eligible for Medicare Part D. The only requirement is that you select a drug plan that is both cost-effective and covers your needs. As a Medicare Part D recipient, the cost of drugs will be no more than five per cent per prescription after you have met the deductible.
While you may already have healthcare coverage that includes prescription drugs such as GHI, you may still want to check out other Medicare Part D plans to ascertain if you can save additional money.
You can apply for Medicare Part D either three months before or three months after you turn 65 years of age.
The cost for Medicare Part D will vary depending upon the plan you choose. With a Medicare plan, you pay a monthly premium. However, if your income is limited you may qualify for additional assistance.
There is a program affiliated with Medicare called "Extra Help," and you can obtain information by calling the Social Security hotline at: 1-800-772-1213 or check out their website at: http://www.socialsecurity.gov.
Healthcare insurance has increased once again this month. This, added to the economic recession, has caused great stress among individuals who are ill – particularly the elderly. If you haven't already signed on with Medicare Part D, now is the time to check it out. Your health and wellbeing depend upon it.
Tags: insurance advice, medicare part d