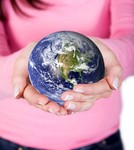 For many individuals, shopping for insurance can be one of the least enjoyable aspects of personal financial planning. Not only is it unpleasant to consider the "what if" scenarios that would trigger an insurance claim, it can also be difficult to spend money buying a service that you hope you'll never have to use. Unfortunately, this sentiment often leads individuals to ignore the scopes of their different insurance policies.
One way to make sure you're always on top of your insurance coverage is to conduct a yearly review of all your insurance policies.
Here is some advice and tips on how to give yourself an insurance audit in 2013.
Auditing Your Homeowners Insurance. Even if you weren't directly impacted by any of last year's hurricanes, wildfires or other natural disasters, you're likely to be quite sensitive to the fact that your home could be destroyed in the blink of an eye. As you conduct a review of your homeowner's insurance policy, verify that you are adequately covered against any of the natural disasters that you could potentially face. You won't need hurricane coverage if you live in Iowa, but if you live in a floodplain or anywhere near a river then you probably want to double check your flood coverage.

In addition, if there's been any recent change to the value of your home – either because of your local market conditions, or because you've undertaken significant renovations or improvements – you should verify that your coverage amounts are still adequate.
Auditing Your Car Insurance. If you're starting the new year driving the same automobile as last year, keep in mind that your car is now probably worth less money than it was at the beginning of last year. Depending on how much wear and tear your automobile now has, and what its current replacement value would be, you may wish to consider raising your automobile insurance deductibles, and perhaps even dropping certain types of optional coverage altogether. By doing so you may be able to save yourself several hundred dollars this year.
Auditing Your Health Insurance. Have you or any member of your family had any significant health issues over the past year? If so, you may wish to review your health insurance – both the scope of coverage as well as the applicable deductibles – to see if you can save yourself money in the coming year. Furthermore, if you've had a change in your family status; perhaps a marriage or divorce, or the birth of a new child or one of your children growing up and leaving home, then you probably want to adjust your coverage accordingly.
Auditing Your Life Insurance. Similarly, any change to your family composition should trigger an immediate review of your life insurance coverage. By the same token, if you've entered retirement and have significantly adjusted your financial profile, you should make sure your life insurance coverage fits your new situation.
Finally, in addition to all of the policy specific advice above, you should also compare coverages by shopping around to other insurance companies. Your current company may automatically lower your rates if you've proven yourself to be a good customer, but not all companies do so.
Tags: home insuranced, insurance advice, insurance audit, life insurance