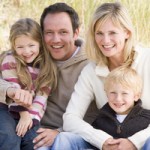 Online shopping has become the preferred method for many people looking to buy different kinds of products and services. It's difficult to deny, for example, the effect that the Internet has had on the purchasing habits of consumers of books and music. But you can also shop for plenty of other products and services online.
Perhaps surprisingly, life insurance is one of the things that you can now shop for online. But like buying just about anything else, you need to make sure that you sufficiently educate yourself about the buying process, and what you need to look for.
Here is some insurance advice to help you make the best decisions when it comes to your life insurance.
Identify Your Needs. You should know what you're looking for in life insurance before you start searching from amongst the various options. For example, how old are you? Do you have a spouse or children? Are you now paying or do you anticipate having to pay for nursing or long-term care for a parent? Each of these factors will help you determine how much coverage you'll need, and for how long you'll need it. In general, the more financial obligations you have to others, the more coverage you'll need.
Learn About Available Options. Before proceed too far in your search for life insurance, take a bit of time to learn about the options that are going to be available to you. Term life insurance remains a popular option, although whole life policies (and policies that have a "whole life" element to them) are becoming a common choice for many individuals. Term life coverage provides you a specific amount of coverage for a specific period of time, while whole life has an investment aspect that can provide you with certain financial benefits before you pass away.
Don't Rely on a Single Website. It's important to be objective (and perhaps even a bit skeptical) when you're shopping for life insurance online. Many of the comparison shopping websites for insurance are run by individuals or companies with a hidden agenda; to steer you towards a particular insurance company so that they can earn a commission. These websites can still be useful for identifying insurance companies that may be worth investigating further; just don't use comparison websites as your last or only resource.
Get Up-To-Date Quotes. Make sure that you have up-to-date quotes from each insurance company that offers products you're interested in. Insurance companies are constantly updating their product offerings as well as their pricing. Since price is going to be one of the most important factors you use to decide between policies, you want to make sure you're choosing a policy based on the most current price information.
Use Online Resources to Find a Human Agent. Finally, don't discount entirely the possibility of dealing with a human agent as part of your search for life insurance. Many agents have their own websites, where you can learn more about the services and products they offer.
The life insurance market has developed to the point where it's possible to shop for and purchase it online. When you're armed with knowledge of what you want and what's available, you'll increase the likelihood that you'll find the best policy for your needs.
Tags: insurance advice, life insurance, online life insurance