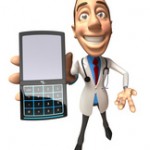 Life insurance is something that too many of us do not have enough of. Some have no coverage whatsoever, while others have only small policies that might barely cover their final expenses. You need enough life insurance to pay funeral expenses, pay off debts, and make sure your dependents are taken care of when you're gone.
If you don't have enough coverage to take care of these things, it's time to apply for it. Don't worry, it's not as difficult or unpleasant as you might think.
Here's some information and advice on what you can expect when applying for a life insurance policy.
You'll have some choices to make. There are two main types of life insurance policies. Whole life insurance provides coverage for the rest of your life and builds cash value, while term life insurance provides coverage for a set number of years and is less expensive than whole life. You'll have to decide which type you would like, determine how much coverage you need and choose your beneficiaries.
You'll have to fill out an application. You'll need to provide some basic personal and financial information, and you'll probably have to answer some questions about your health and lifestyle. You may also have to provide written permission for the insurance company to obtain certain records.
For most policies, there will be a medical exam. All but the smallest policies usually require applicants to be checked out by a licensed healthcare professional contracted by the insurance company. The exam may be conducted at your home, at your office or at a clinic. During the exam you will be asked questions about your and your family's medical history, have your blood pressure, height and weight checked, give blood and urine samples, and perhaps be asked to undergo additional tests. This information will be used to determine how much risk you represent to the insurance company.
They will go over your medical records. Insurance companies usually order applicants' medical records and review them to learn about past medical issues and treatments. Some also request driving records, credit reports and criminal records to consider when setting your premium. But there should be no surprises, as they are required by law to obtain your permission to obtain and use these records.
You'll find out how much your premium will cost. Once all of the required information has been gathered, it will be sent to the insurance company's underwriter, who will set your rate. If the rate is acceptable, you'll sign the final paperwork and start paying premiums.
That's the life insurance application process in a nutshell. There is some paperwork and a medical exam involved, but the peace of mind that comes with knowing your family will be taken care of financially when the time comes makes it well worthwhile.
Tags: apply for life insurance, insurance advice, life insurance